Expert Cleaners And Technicians For Flood Damage Restoration In Sydney
Call Sydney's top flood damage repair service if you're concerned about your carpet. Our professional carpet cleaners are here to assist you to save your soaked carpet. Whenever you're concerned about flood damage in Sydney, don't hesitate to call our Flood Damage Restoration Sydney staff.
At Trublue Carpet Cleaning, our staff works consistently and produces excellent outcomes for our clients. The flood damage repair service we provide is second to none. By using the services of our trained cleaning staff, you will reap many benefits. To begin, we conduct a thorough inspection of the premises to identify any existing damage.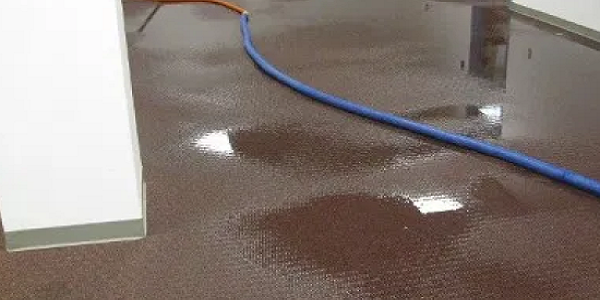 If your carpets have been damaged by water or flooding, we can also help you get rid of germs and unpleasant odours. We treat your carpets for allergens and get rid of odours using products that are safe for the environment. To get the results you need, choose our Sydney water damage, restoration team.
We Are A Sydney Flood Restoration Company That Offers A Wide Range Of Services
Mould Removal from Carpets
It's more likely that mould will grow in a carpet if it's been exposed to water. In order to correctly remove carpet mould, we have a wide variety of tools available at the top flood damage repair business in Sydney.
Extraction of water from the carpet
We have the most advanced water extraction equipment, and our crew is well-versed in the fundamentals of carpet water extraction. You may rely on us to dry out your carpet if that becomes necessary.
Nothing about your carpet indicates water damage, as far as you can tell. Water damage may be caused by many different things, including a clogged drain or sewer, an unanticipated leak, a leaking roof, an overflowing sink, and so on. We are experts in drying out flooded carpets and removing water damage.
Cleaning up of carpet after a flood
Carpets on the floor are particularly at risk when water enters the home from sources such as the roof, leaks, or open faucets. There's a lot of grime in the carpet, and if you add water to it, the damage will be much worse. In order to guarantee that you have a fully recovered carpet, you may take advantage of the carpet floor recovery services. We dry and restore carpets faster and better than anybody else.
Why Hire Trublue Carpet Cleaning For flood damage restoration in Sydney?
There are many reasons why our company stands out in the competition. As Sydney's best flood damage restoration company, we provide the best services. Here are some reasons:
Reputation: The best thing about our flood damage restoration in Sydney is that we have a highly professional and experienced team in all areas of restoration services. So, get in touch with us to get the best flood damage restoration in Sydney. 
24 hours emergency assistance: When you need help with flood restoration, no matter the time, we are available 24*7 to restore the shine of your carpet. We provide 24-hour assistance to meet the urgent requirements of our clients. 
Affordable rates: Our flood damage restoration services are affordable. We better understand the loss that our customers are undergone due to floods; we provide flood restoration Sydney services at affordable rates. Our team of professional cleaners will give same-day restoration services. 
Excellent company management: If you hire us for flood restoration services, you do not need to worry. We have an excellent company management system to help our customers in the best way.
Advanced water damage restoration techniques and equipment: We use advanced equipment and techniques to remove the standing water effectively and track down the hidden moisture even in the difficult areas of your home.
Reach Here
Location: Sydney, NSW 2000, Australia